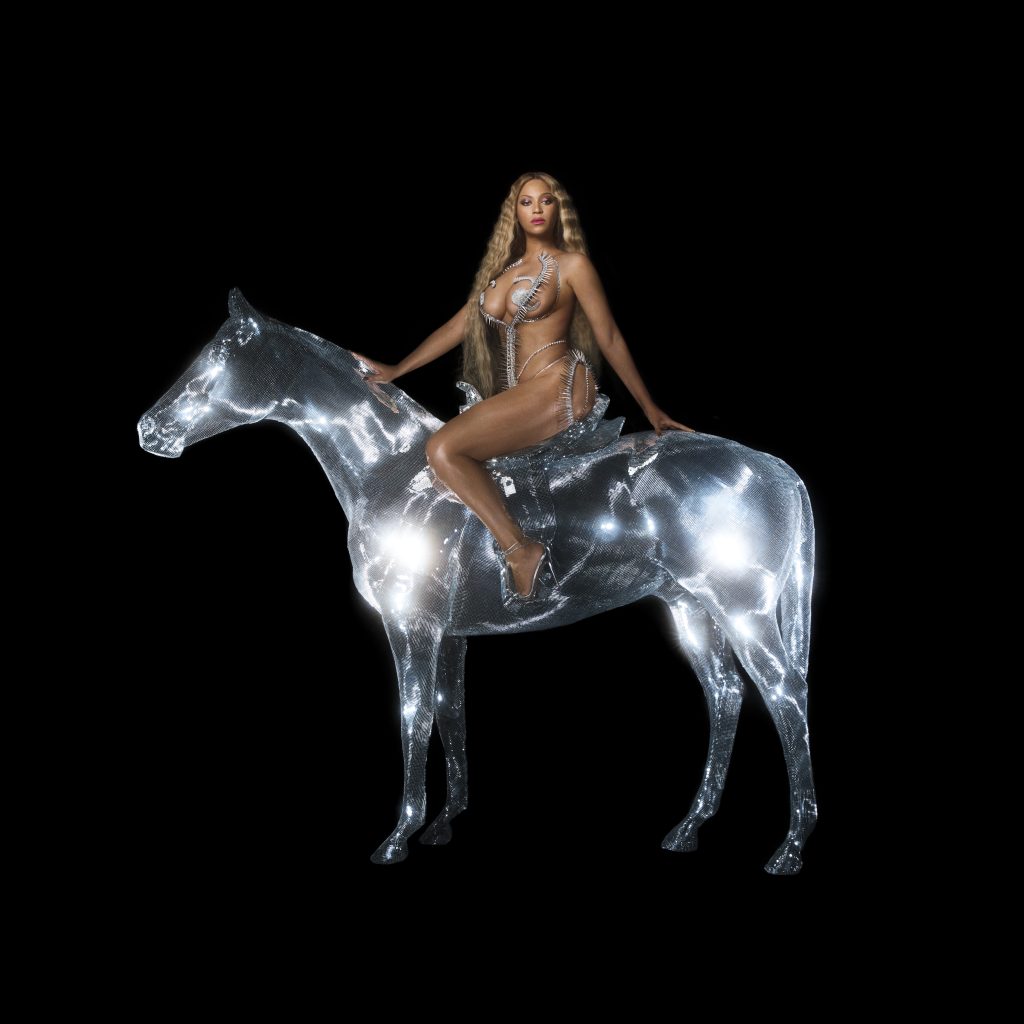 Release Date: July 29, 2022
Label: Parkwood, Columbia
Genre: Dance / Pop
Length: 62:14
Click the link to watch The Music Video
I'm That Girl
Cozy
Alien Superstar
Cuff It
Energy (feat. BEAM)
Break My Soul
Church Girl
Plastic Off The Sofa
Virgo's Groove
Move (feat. Grace Jones & TEMS)
Heated
Thique
All Up In Your Mind
America Has a Problem
Pure/Honey
Summer Renaissance
Promotional Photo's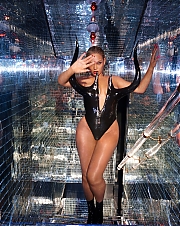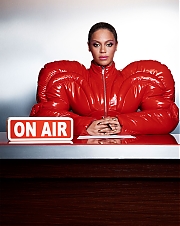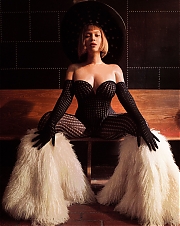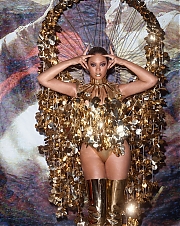 Producers
Beyonce, BAH, Beam, Boi-1da, Al Cres, Honey Dijon, Kelman Duran, Hit-Boy, Kali, Neenyo, No I.D., Nova Wav, P2J, Chris Penny, Luke Solomon, Syd, Skrillex, Tricky Stewart, Sevn Thomas, The-Dream

Singles
01. "Break My Soul"
Released: June 20, 2022
Critical Response
Renaissance was met with widespread acclaim from music critics, many of whom praised its cohesive yet eclectic production, joyous nature, vocal performance, and celebration of post-1970s black dance music. On review aggregator Metacritic, Renaissance received a score of 92 out of 100 based on 24 reviews, indicating "universal acclaim" – this makes Renaissance, along with Lemonade, Beyoncé's most acclaimed studio albums. On review aggregator AnyDecentMusic?, the album has a rating of 8.6 out of 10 based on 25 reviews.
Characterizing it as a "modern classic" and Beyoncé's most impressive album, Exclaim!'s Vernon Ayiku wrote that Renaissance is "the sound of a once-in-a-generation superstar performing at her peak". According to Kyle Denis of Billboard, Renaissance is an "absolutely stunning body of work", and perhaps Beyoncé's most innovative and experimental album with her "most nuanced vocal performances" to date. The Line of Best Fit critic David Cobbald described the album as one of Beyoncé's best, noting that it is a departure from her previous work. Cobbald praised the album for celebrating "underappreciated architects" of disco, house and funk music. Music journalist Kate Solomon, writing for i, dubbed the album a "dazzling tribute to underground and underappreciated black culture" and a dancefloor record aimed to heal "the pain and anguish" of the COVID-19 pandemic.
Melissa Ruggieri described it "a danceteria devoted to hedonism, sex and most importantly self-worth" in USA Today. Wesley Morris of The New York Times noted Beyoncé's "galactic" vocal performance, delivery and range. Mikael Wood of the Los Angeles Times called the album "the year's smartest record [and] also its most deep-feeling", praising its rhythms, harmonies and vocals. Pitchfork critic Julianne Shepherd called it "a challenging, densely-referenced album" that forays into dance and club music more successfully than similar projects by Beyoncé's peers. Various reviewers felt the album is not Beyoncé's best work while still praising it. Marcus Shorter of Consequence wrote Renaissance is not a perfect album but comes "pretty damn close" with its "infectious and not overbearing, elegant, but not shallow" songs. John Amen, writing for PopMatters, complimented the album's contemporaneous production, dubbing it "a litany of samples, allusions, and tributes" but with "more style than substance" at times.