Check out this brand new poster promoting Beyonce's newest parfum "Midnight Heat"! Amazing!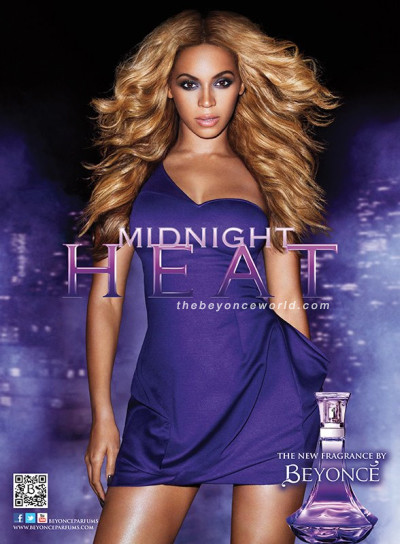 Beyonce is not stoping! Following previous fragrances Heat and Heat Rush, Beyoncé has launched a third fragrance in the Heat series – Midnight Heat.
The Pop diva Beyonce launched her first perfume Heat in 2010. After the original, Heat Ultimate Elixir and Heat Rush also appeared on the market. In 2012, Beyonce launches the latest, more sensual than the previous ones: Midnight Heat. Midnight Heat exudes passion in the air and embodies the excitement of hot summer nights.
It opens with rich…