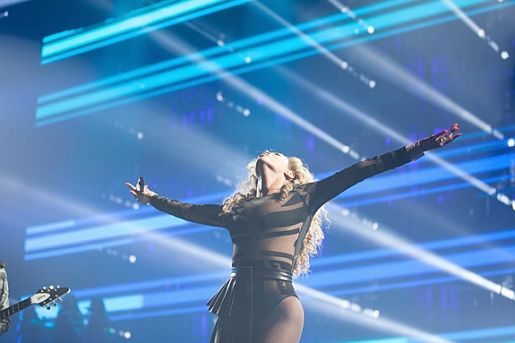 Jay-Z's Budweiser-sponsored Made in America Festival is right around the corner, approaching quickly on September 1 and 2, and word is that his wife Beyonce will be a "surprise" addition to the already star-filled lineup.
An insider told the Huffington Post: "Beyonce will hit the stage in a surprise performance at her hubby's festival next weekend in [Pennsylvania]. The performance is top secret but it will be filmed for Jay's documentary about the event. It's going to be epic." So much for being "top secret."
It's been confirmed that Ron Howard will shoot the as-yet-untitled doc, which will be co-produced by Howard's longtime producing partner Brian Grazer, marketing executive/former record label exec Steve Stoute and Jigga.
The diverse Made in America festival line-up includes: Pearl Jam, the reunited Run-DMC, Passion Pit, Rick Ross, Meek Mill, Odd Future, Wale, Rita Ora, Drake, Miike Snow, Santigold, Janelle Monae, D'Angelo, Skrillex, Afrojack, Calvin Harris, Gary Clark Jr., Dirty Projectors, Chris Cornell, Jill Scott, the Hives, X, DJ Shadow and Prince Royce, among others.