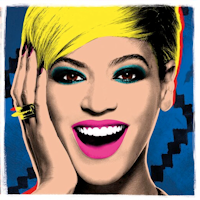 NetBase, the Social Intelligence Company, today announced the release of the latest Brand Passion Index (BPI), this month analyzing the seven celebrity spokespeople representing six consumer brands. Powered by the Insight Composer, the Index surfaced the behaviors, emotions and opinions from social media about the following commercial endorsements: Jessica Simpson for Weight Watchers, Jennifer Hudson for Weight Watchers, Beyoncé for Pepsi, Brad Pitt for Chanel No. 5, Ashton Kutcher for Nikon, William Shatner for Priceline, and Jennifer Aniston for Smartwater.
The BPI analyzing advertisements and their celebrity spokespeople found that consumers continued to ridicule the awkward monologue in Brad Pitt's debut ad for Chanel No. 5, and buzzed about Beyoncé's vivacious Pepsi ad from the Oscars. Online consumers chatted most about Beyoncé, generating 47 percent of the overall conversation about the seven spokespeople, and also had the highest Passion Intensity score (76) and a mid-range Net Sentiment score (29). Conversations about the performer's endorsement of Pepsi (70 percent positive) revealed that online consumers not only love the pairing of Pepsi and Beyoncé, but also the commercials and print ads.
Read what consumers are saying about Beyoncé and Pepsi:
Pepsi commercials now with Beyonce might be my favorite commercials. #Yess #goddess
Pepsi will taste better now that Beyonce is on the can.