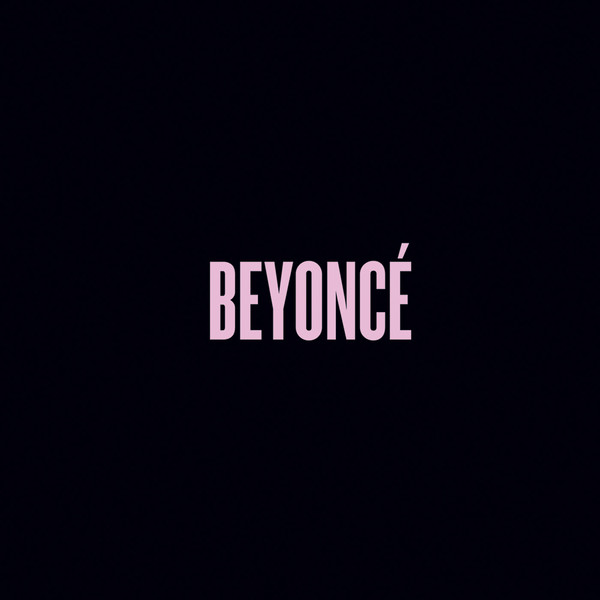 Release date: December 13, 2013
Label: Parkwood, Columbia
Genre: R&B, pop, soul
Length: 66:35
Click the link to watch The Music Video
Promotional Photo's




Producers
Beyoncé, Ammo, Boots, Detail, J-Roc, Hit-Boy, HazeBanga, Rey Reel, Key Wane, The-Dream, Caroline Polachek, Dre Moon, Brian Soko, 40, Ryan Tedder, Timbaland, Justin Timberlake, Pharrell Williams,Rasool Ricardo Diaz
Singles
01. "XO"
Released: December 16, 2013
02. "Drunk in Love"
Released: December 17, 2013
03. "Partition"
Released: February 25, 2014
04. "Pretty Hurts"
Released: June 10, 2014
Critical Response
Beyoncé
received widespread acclaim from critics. At Metacritic, which assigns a weighted mean rating out of 100 to reviews from mainstream publications, the album received an average score of 85, based on 34 reviews. Kitty Empire of The Observer praised the album for its "
squeaky sexed-up falsettos, hood rat rapping, wordless ecstasies and effortless swoops
". She found the album's overt feminist message to be a particular highlight. In The Daily Telegraph, Neil McCormick applauded Beyoncé as "
one of the most technically gifted vocalists in pop, with gospel power, hip-hop flow and a huge range.
" He also noted the album's sexual tone and loose song-structure as distinct features. Jon Pareles of The New York Times described the tracks as "
steamy and sleek, full of erotic exploits and sultry vocals; every so often, for variety, they turn vulnerable, compassionate or pro-feminist
". He also noted they were "alert to the current sound of clubs and radio, but not trapped by it". Noting the lack of "
guaranteed hits
", NME found it to be Beyoncé's most experimental work to date, particularly for its dark production and complex themes.
Pitchfork Media critic Carrie Battan concludes it is "her most explicit and sonically experimental music to date, exploring sounds and ideas at the grittier margins of popular music". Spin's Anupa Mistry felt it was Beyoncé's best album and "more textured than its predecessors in both sound and content". Mistry also believed the album signified her evolvement from "diva-pop R&B […] into a different lane, albeit subtly and gracefully". Andy Kellman of AllMusic called the album "a career highlight" and "her most entertaining and sexually explicit work, yet substantive in every respect.". Nick Catucci, writer for Entertainment Weekly, found the singer indulging in "clashing impulses—between strength and escape, megapop and fresh sounds, big messages and resonant lyrics". Evan Rytlewski of The A.V. Club wrote that "without playing into cheap 'tortured by fame' tropes, she's made an emotional album that's dense and substantial but never difficult or self-important".
Mof Gimmers who reviewed the album for The Quietus was fond of the confidence displayed on Beyoncé, calling it "a bold, expansive body of work" and "one of the strongest albums of the year". PopMatters' David Amidon praised the album's honest, albeit highly sexual nature. He also observed it was "her first attempt at bridging an audience, making music that makes the men want to hear what she has to say and the women feel like they can say it to men as well". Consequence of Sound viewed the album as "not concerned with moving units [but] with Beyoncé's self-exploration, in a complicated, incredibly intriguing way." Mikael Wood of Los Angeles Times believed the album presented a desire to push creative boundaries and particularly praised "how the music similarly blends the intimate and the extravagant". In a less enthusiastic review, The Independent's Andy Gill found its feminist message significant, but its music too similar to contemporary R&B.