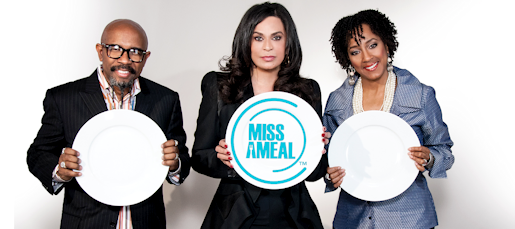 Mother-daughter duo Beyoncé and Tina Knowles join forces with their pastor and his wife Rudy and Juanita Rasmus for the Miss a Meal campaign in an effort to raise funds for the less fortunate.
The campaign website reads, "More than 50 million Americans go hungry every day. With economic downtimes increasing and the unemployment becoming the norm for so many people, iconic entertainer and performer Beyoncé along with her mom, award-winning fashion designer Tina Knowles have joined forces with Bread of Life, Inc. the Houston-based non-profit organization founded by Rudy and Juanita Rasmus, to fight for the needs of the less fortunate with a fundraising campaign they call Miss A Meal."
Celebrities and politicians including Trey Songz, Congresswoman Sheila Jackson Lee, Angel Taylor, and Eric Roberson have already gotten involved with the initiative.
This isn't the first time Beyoncé has teamed up with her mother for charity, and it's actually something they do often. Several years ago, the Knowles girls jointly founded the Beyoncé Cosmetology School at Phoenix House where recovering heroin addicts from around the country can go to study in this field.
To find out more about Miss a Meal and learn how you can get involved, visit MissAMeal.net.
Source: TheHonestyHour.com