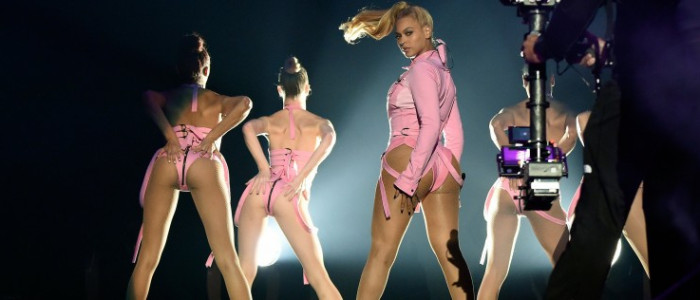 You never know what your going to get when your waiting for the Queen. Most of the world waited and watched as Tidal celebrated the success of their app that launched earlier this year. We waited in anticipation, thinking we would get a shortened version of Beyonce's recent setlist that she performed twice last month. But when Beyonce took the stage, she taught us a new lesson….she can steal the show in 10 minutes.
Not performing any of her own songs, Beyonce took the stage for a long awaited performance of her duet with Nicki Minaj on, Feeling Myself. After that, Nicki left the stage, and Bey opened Jay's second set, as she sang the chorus of, Holy Grail, a verse originally sang by Justin Timberlake on Jay's album, Magna Carta Holy Grail. Check out the photos and video from tonight's event!
Feeling Myself
Holy Grail
Watch Ed Sheeran singing an acoustic version Beyoncé's hit song "Drunk In Love" and "1+1" on Elvis Duran Morning Show. We loved it!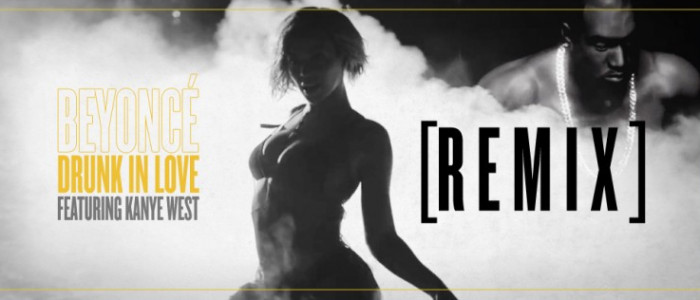 Beyoncé just posted a new remix for "Drunk In Love" featuring the genius rapper Kanye West on her official youtube. Unfortunately it's just 38 seconds. But the best part is that you can put on repeat!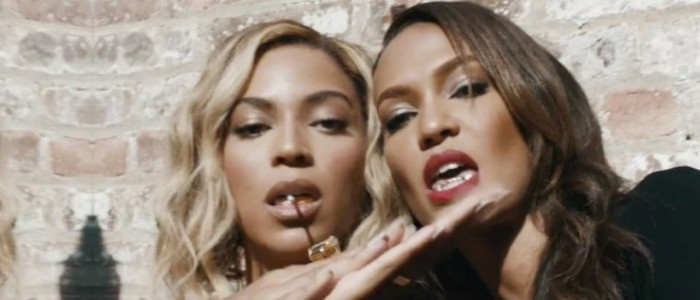 If there were a supermodel of the moment, Joan Smalls would certainly be it. She's the face of Estée Lauder, ranked no. 1 on Models.com and currently holds the no. 8 spot on Forbes' list of top-earning catwalkers. On top of this, she is also the star of countless editorials and campaigns (currently iCB and Fendi). Not to mention she just snagged Elle's January cover, which was considered something of a feat because, well, it's not often a model — as opposed to a Hollywood starlet du jour — is on the cover of an American magazine.
Lucky for Fashionista, the stunning Smalls sat down for a pre-fashion week chat at the Modellounge x Microsoft space (which, not coincidentally, is the brainchild of her boyfriend, Bernard Smith). Afterward, she was set to hop on a plane to Canada for a quick two-day shoot before returning to New York for runway duty. (Just thinking about her schedule makes us lose our breath!) Read on for her thoughts on models vs. celebs, a little gossip about her good friend Cara Delevingne and, duh, what it was like to work with Beyoncé.
What was it like to work with Beyoncé on the "Yoncé" video?


Wow! Incredible. That woman is someone you can look up to. She's so professional — so well-rounded and grounded. It just goes to show you that being nice in an industry pays off. She's so involved when she talks to somebody — and encouraging — so I admire that quality in her. She's really, really talented, so it's nice that I have that off my checklist. It's like Beyoncé video — check!


Source: Fashionista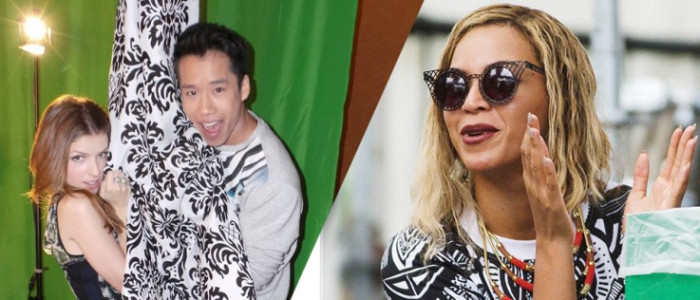 Anna Kendrick is a major Beyoncé fan, so when we had the chance to chat with her on camera, we knew we had to do something fun involving the global superstar. Just Jared proudly presents… Anna Kendrick's dramatic readings of Beyoncé songs!
Source: Just Jared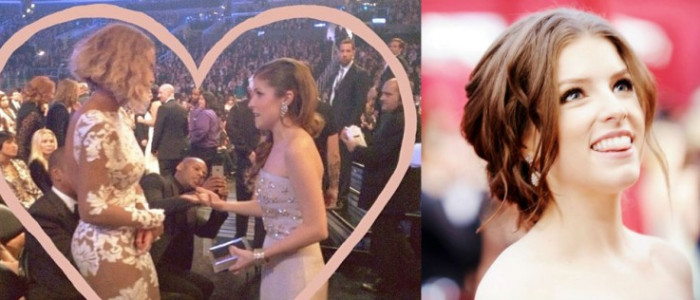 Anna swooned over Beyoncé, and got her boobs touched by Katy Perry; it was a pretty awesome Grammys night. Check out the funny video from Conan Weeknights: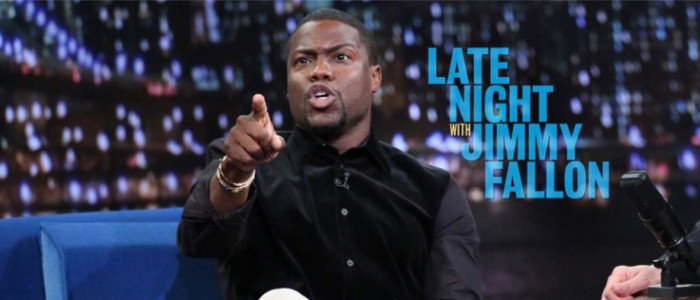 Kevin Hart is 5-foot-2, a bonafide star and he's feeling himself a little bit. Beyonce's '***Flawless' just so happens to be the perfect soundtrack to his life right now.
The comedian Instagrammed himself energetically singing along to '***Flawless' — complete with his own choreography. It's hilarious — as you'd expect from Hart — but it's definitely an earned moment of empowerment.
His buddy-cop flick 'Ride Along,' which the funnyman stars with rapper Ice Cube, opened at No. 1 this weekend and is expected to raked in $48 million at the box office overall after the MLK Jr. holiday. This breaks the record for a January opening.
Hart's previous encounters with Beyonce are even funnier. The star fake fainted when Beyonce tossed him her towel during a concert. Last week on 'Late Night with Jimmy Fallon,' Hart recounted a story when he accidentally spilled his drink on Jay Z and Beyonce at the club.
Will Hart be in similar spirits when his next movie drops? He will star along with Michael Ealy and Regina Hall in the romantic comedy 'About Last Night,' which arrives in theaters Feb. 14.
Source: The Boom Box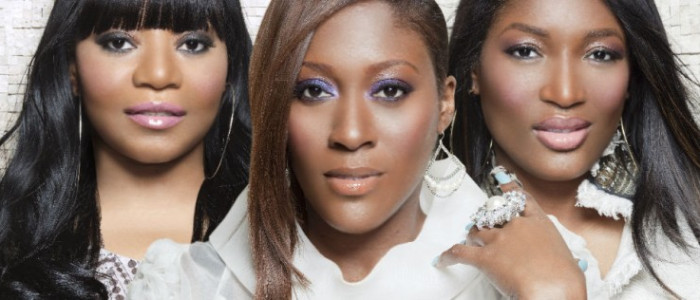 These Grammy-nominated 'Sisters with Voices' cranked out back-to-back R&B hits and sold over 15 million records worldwide. After a 15-year separation, the trio reunited in an attempt to recapture their spot at the top of the music charts. WE TV's new reality series SWV Reunited profiles the R&B trio as they embark on their make-it-or-break-it comeback tour. The series follows SWV as they write new music, tour and finally face the issues that ended their friendship and their careers once before.
During an interview with theGrio's Chris Witherspoon the ladies of SWV—Cheryl "Coko" Clemons, Leanne "Lelee" Lyons and Tamara "Taj" George, opened up about their breakup, which happened at the peak of SWV's fame.
Watch the video after the jump…
Read the rest of this entry »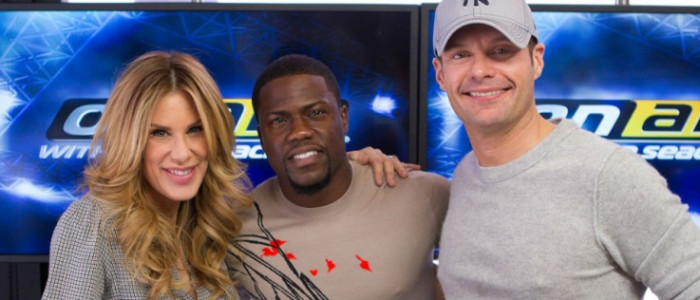 Kevin Hart stopped by On Air with Ryan Seacrest to talk about everything from meeting President Barack Obama, geeking out at a Beyoncé concert, and his new movie Ride Along.
Another star struck moment he had was when he attended good friend Beyoncé's concert in Los Angeles. However, this time, he was only kidding with his enthusiasm.
Of the video of him fanning-out that went viral, the comedian laughs: "I know her, so I was doing it to be silly. At first, we were in the Beehive and I was like, 'I love you, Beyoncé! I love you!' And she was like, 'Shut up, Kevin!' … but then there's a moment where she … throws a towel at me and this guy behind me might have been the biggest Beyoncé fan in the world. He's like, 'You're so lucky, Kevin Hart! What are you going to do with it? You've got to frame it!'"
All jokes aside, Kevin goes on to explain he is a real fan of Beyoncé and her husband, Jay Z. In fact, he considers them mentors. "When you look at people who have taken this entertainment thing to another level …and know how to expand their brand to where their voices are powerful," Kevin explains. "Jay, especially. Jay is definitely a mentor to me just talking to me on the business side. He's the reason I got my own company. He's the reason why I'm producing myself."
B.o.B. has no problem with Beyoncé's surprise album release last month. Just its timing.
"It's like, 'Dang, couldn't you have waited for 2014!' " he tells Billboard with a laugh. His third album, "Underground Luxury," dropped just four days after "Beyoncé" appeared and gobbled up the spotlight, but B.o.B. hastens to add that there's certainly no hard feelings. "It was definitely, like, Whoa.. She showed the world how powerful an artist can be, and at the same time how powerful the Internet is. That's how to end the year, y'know? She ended with a bang."
Read the full interview after the jump…
Read the rest of this entry »