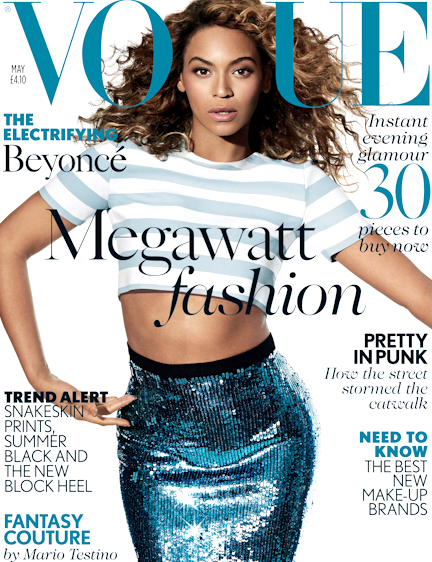 FEW have captivated the world like Vogue's May cover star Beyoncé Knowles. Few have been so adulated or adored, and yet remained so steadfast in protecting their mystery. Few have withstood the rigours of a stellar career and survived so unscathed.
In the latest issue of Vogue, Beyoncé grants us an exclusive audience prior to the UK leg of her Mrs Carter tour. We found her unusually candid about marriage, motherhood and her musical journey, opening up about her love for husband Jay-Z, her determination to remain true to her instincts and her passion for a job which has seen her singing professionally for nearly 20 years.
She talks about how motherhood gave her a sense of "audacity" and a confidence to share more of her famously private life, and how her brand of feminism is synonymous with today's very independent woman. Vogue also learnt the sheer strength of will – and hard work – it takes to launch a world tour, take the Superbowl by storm and sing for President Obama.
"I'm always bruised somewhere – my legs, my hips," she says of the gruelling preparations that make for those spectacular shows. "But you've already started so you've just gotta fight through it."