It has been revealed that Beyonce's new self-titled album 'Beyoncé' was illegally downloaded 240,000 times in the first 10 days since its release, resulting in $3.8 million of lost revenue for the singer!!
The record, which was released on December 13, also clocked up just under a million legitimate sales in the same time period, reports Billboard, putting the surprise release at the top of the American Billboard chart for the two subsequent weeks.
The report also states that the former Destiny's Child singer's entire back catalogue has been shared more than two million times using BitTorrent downloading sites. As well as recent downloads of her eponymous new release, the album has also spurred downloads of the singer's older albums; on December 15, more than 11,000 downloads of previous Beyoncé albums were also downloaded, which accounts for more than five times the number accessed the day before the singer's newest release.
TheBeyonceWorld.com is not supporting illegal downloads! Go to stores and buy it now! It's so worth it!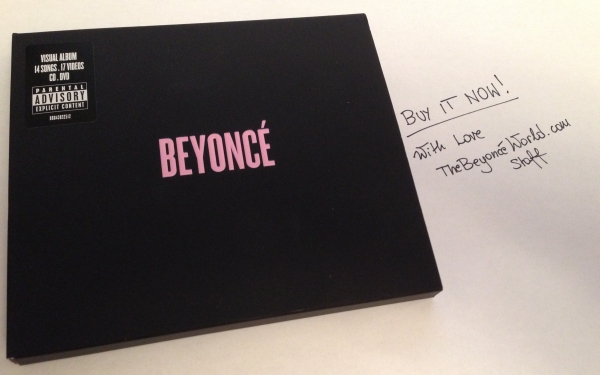 'Beyoncé' was released this month on iTunes with no run-up or publicity, marking a final surprise release in a year that has also seen similar promotion-less tactics from David Bowie and My Bloody Valentine.
Beyoncé, meanwhile, revealed after the album's unveiling that she was "really nervous" about the release. "I was terrified. I was so scared. I already envisioned like the worst things that could happen," Beyoncé revealed before moving on to discuss the more personal side to the album. "I'm very private and I'm very respectful, and I think it just took me no longer being someone's child — once I became a mother, I felt like I could tear those fourth walls and I just felt like it was time. I completely feel liberated.